Table service, Family Style and our regular menu are back in Driftwood!

.
Round Rock is open for curbside pickup, takeout, and indoor or outdoor dining service.
We are open!
Indoor dining rooms are closed for the time being.
Guests are welcome to sit and enjoy their meals in our spacious outdoor dining areas.
Driftwood Hours:
Monday – Thursday 11am – 8pm
Friday – Sunday 11 am – 9pm
We are open for curbside takeout and outdoor picnic seating Monday thru Thursday 11am to 7pm, and  Fri, Sat, Sun 11am to 8pm. 
Please call Salt Lick in Driftwood (512) 858-4959 and Round Rock (512) 386-1044 to place an order. 
TOGETHER. Mail Order BBQ is now available for pickup at The Salt Lick in Driftwood, TX. We are in this together, and appreciate your support. Use the discount code 'TOGETHER' for 25% off your online barbecue order.
Curbside pickup and delivery is available at the Salt Lick in Driftwood (512) 858-4959 and Round Rock (512) 386-1044. 
CORONAVIRUS UPDATE
We are doing everything we can to prevent the spread of Covid-19 including:

• Employees are required to wear masks and gloves
• Employees are screened for illness, including taking their temperature, at the beginning of each shift
• Dedicated employees are sanitizing all surfaces. Doors, tables, chairs, and restrooms are all wiped down and cleaned frequently
• Outdoor tables have been spaced out at least 10-feet apart
• Handwashing stations have been placed around the property for customers
• Customers are encouraged to enjoy their BBQ while keeping a safe distance from one another
• Limiting seating to six customers per table
• Upgraded A/C system with special UV lights & MERV13 filters & upgraded air circulation to keep the air pure
CORONAVIRUS UPDATE
Friends and family – like you, we are closely monitoring developments regarding current world news. Because the health and safety of our guests are important to us we're raising our usual standards of cleanliness even higher. Our employees are taking extra steps to reinforce our regular sanitation safety procedures by utilizing hand sanitizers, cleaning public touchpoints, and wiping down surfaces throughout the day. We're committed to doing everything we can to make your visit a great experience all-around.
Closed Easter Sunday
For the first time in 53 years, The Salt Lick will be closed on Easter Sunday. Our employees need some well-deserved rest. We will resume curbside pickups and deliveries Monday at 11 AM. Thanks so much for your continued support. Hope you all have a happy Easter!
Driftwood Hours:
Indoor dining rooms are open!
Sunday – Thursday:

11am – 9pm

Friday – Saturday:

11am – 10pm
We are delighted to share our world-renowned barbecue with you with a side of Texas Hill Country hospitality.
The Roberts family recipes have roots back to the wagon trains in the mid-1800's. We want you to enjoy the same
warm atmosphere and delicious barbecue they savored around the campfire.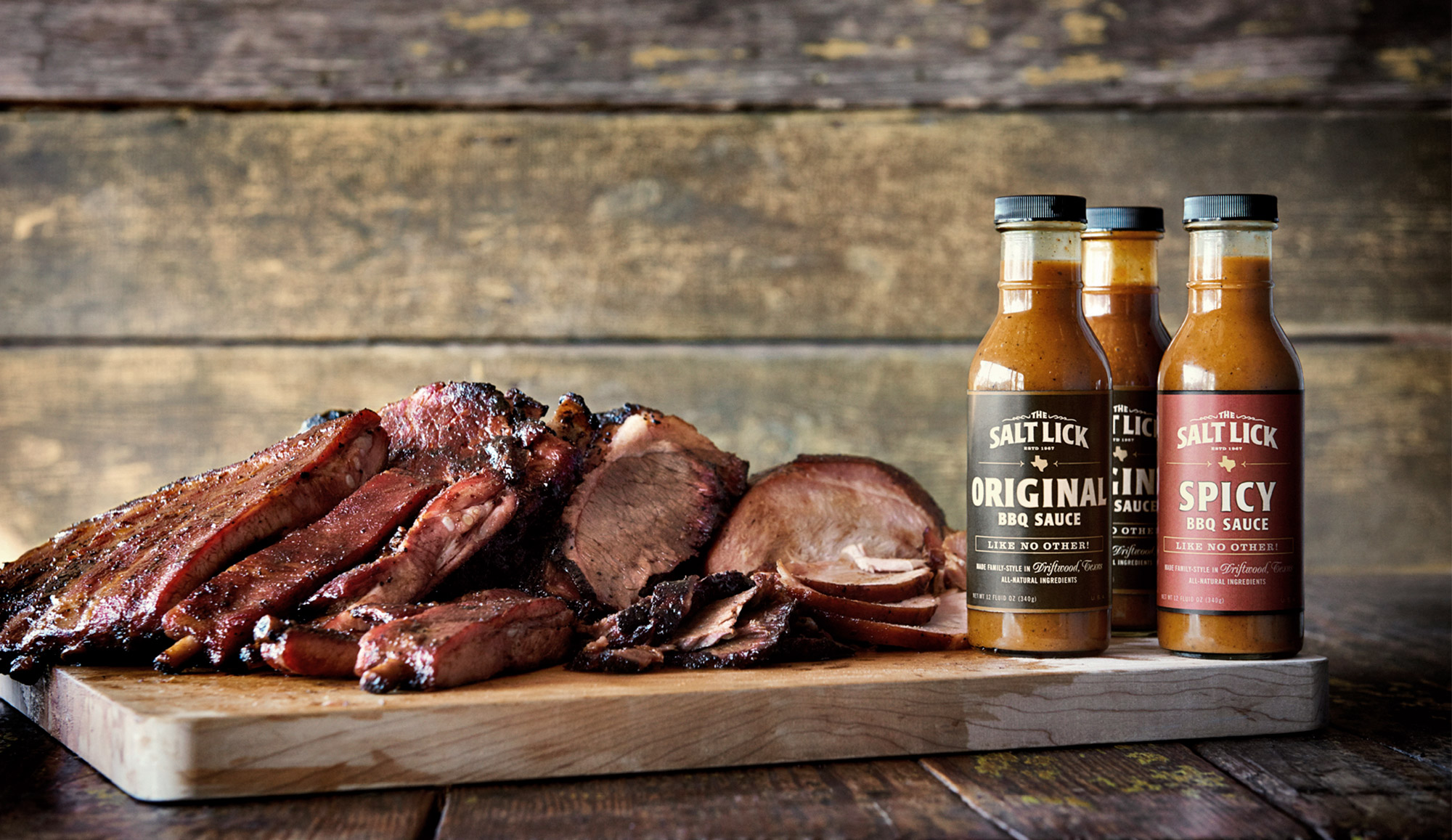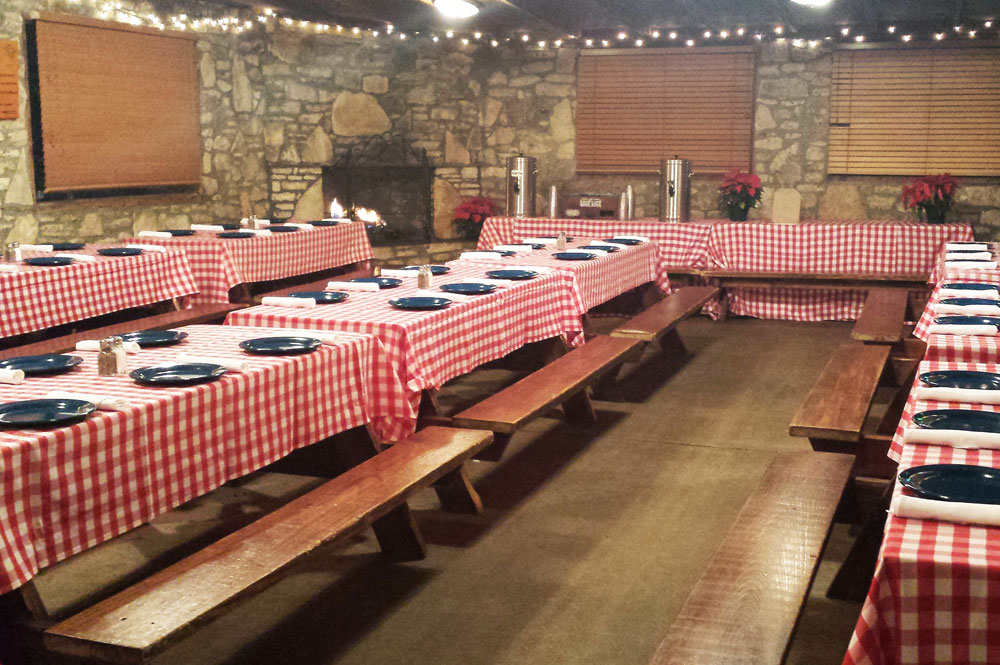 PRIVATE
DINING ROOMS
For your smaller events, we have several Private Dining Rooms available. Rustic Salt Lick finishes and intimate rooms for wedding parties, social events and corporate gatherings.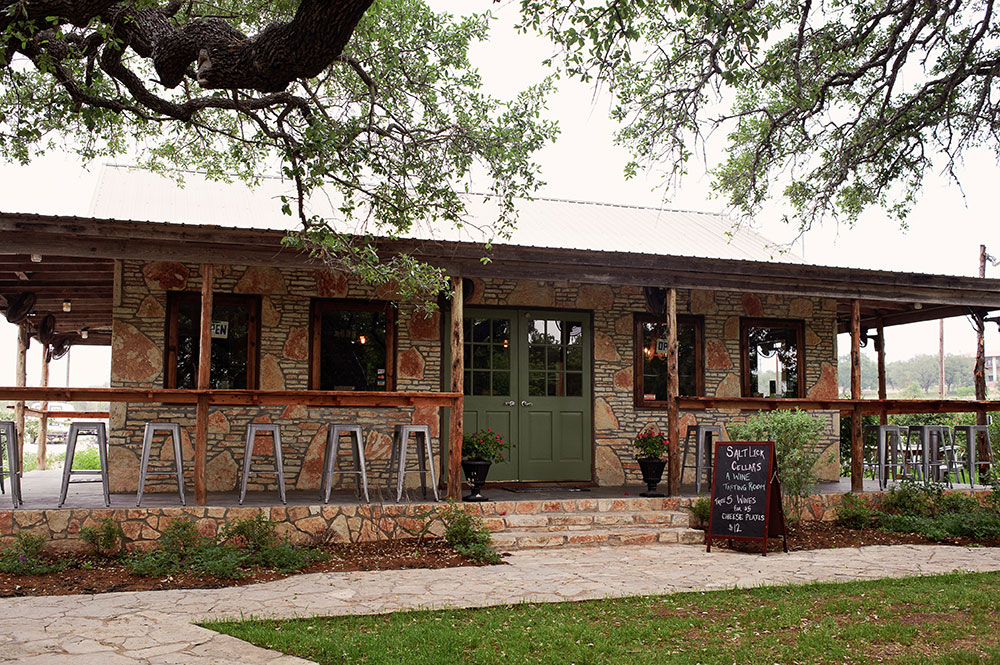 SALT LICK CELLARS
Situated under a majestic Live Oak tree, the Cellars combines the splendor of nature with its lush landscaping and gardens and a relaxed, authentically Texan environment. Enjoy a glass (or two) of our Tempranillo or Mourvedre while surrounded by the same vines that produced the wine!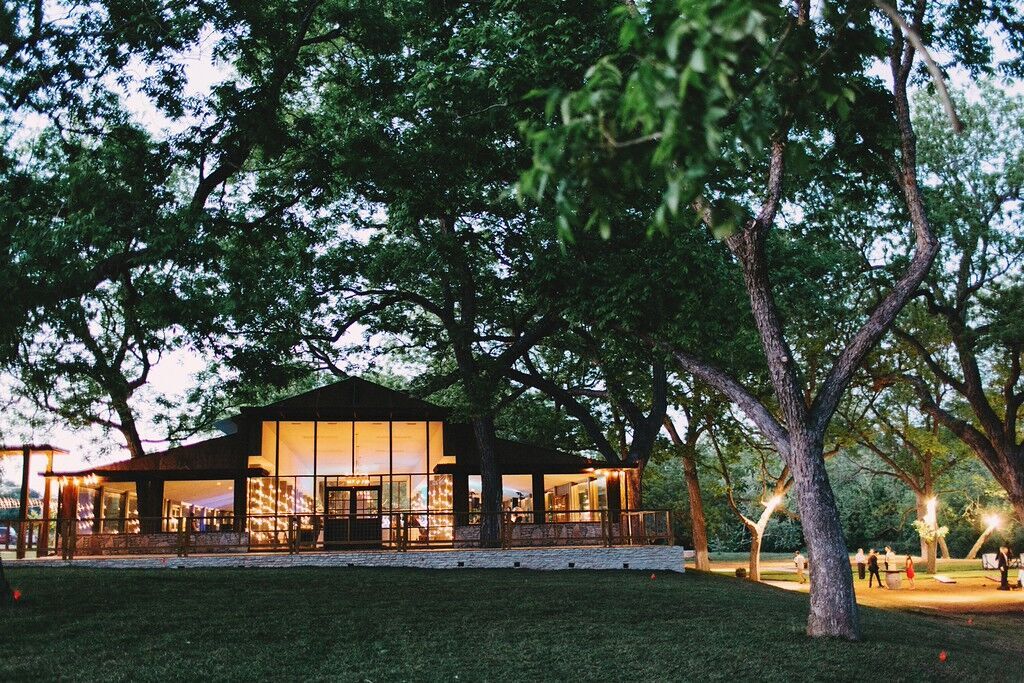 PECAN GROVE
Pecan Grove boasts a beautifully manicured lawn and is truly one of the most magical destinations in the Texas Wine Country. Pecan Grove combines function with charm as it is glass enclosed to ensure year-round comfort while still maximizing views of the surroundings.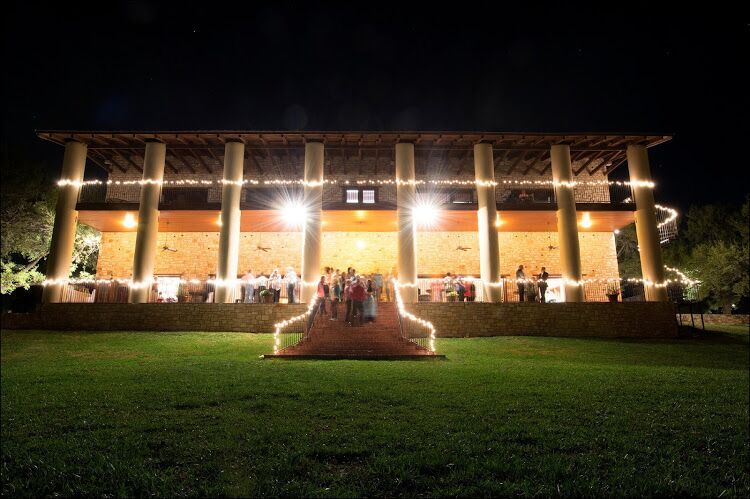 THURMAN'S MANSION
Thurman's Mansion's stone structure and utopian views dazzle out-of-towners and native Texans alike. The rustic elegance of the Mansion offers the warmth of an intimate gathering in a gorgeous setting.