SALT LICK CELLARS
In 2006, Scott and the Roberts family planned to dig their roots a little deeper into the family land as a continuation and natural progression of the Salt Lick family tradition. 35 acres of different grape varieties were planted including Tempranillo, Mourvedre, Syrah and Granache. The first bottle of Tempranillo was bottled and available to wine enthusiasts in late 2008.
To accommodate Hill Country adventurers in search of fine wine outside of the city limits, Salt Lick Cellars was created and a tasting room built in 2009. Today, Salt Lick Cellars offers many fine wines available for tasting and purchase including Tempranillo, Sangiovese, Farm to Market blends, Mourvedre, Syrah, Sparkling White and the house BBQ RED and BBQ WHITE wines.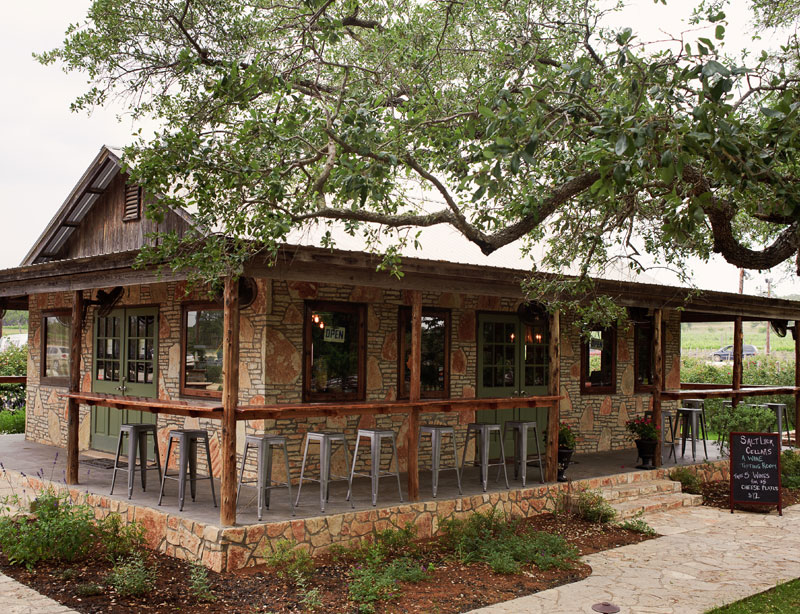 TASTING ROOM
Right next door to the Salt Lick restaurant in Driftwood, the Salt Lick Cellars tasting room includes a shaded wrap-around patio and shaded seating under ancient Live Oak trees.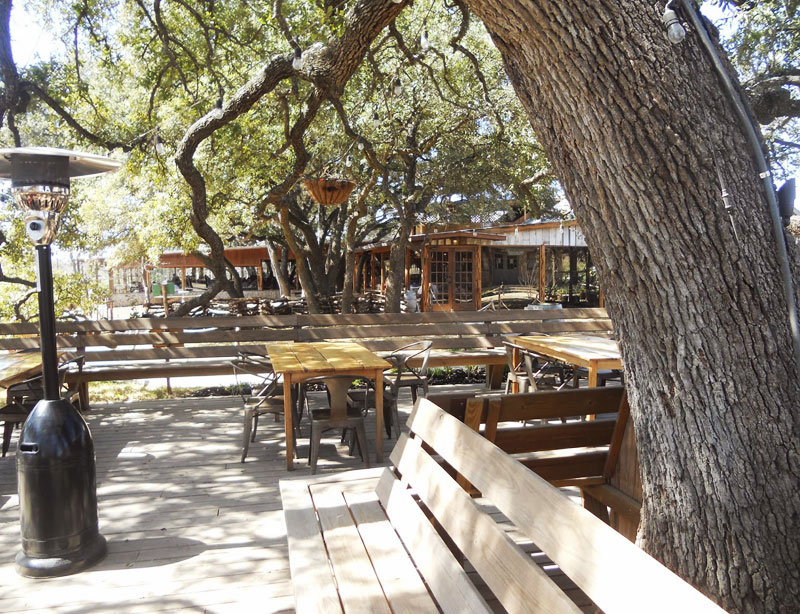 SHADED DECK
Situated under a majestic Live Oak tree, the Cellars combines the splendor of nature with its lush landscaping and gardens and a relaxed, authentically Texan environment. Enjoy a glass (or two) of our Tempranillo or Mourvedre while surrounded by the same vines that produced the wine!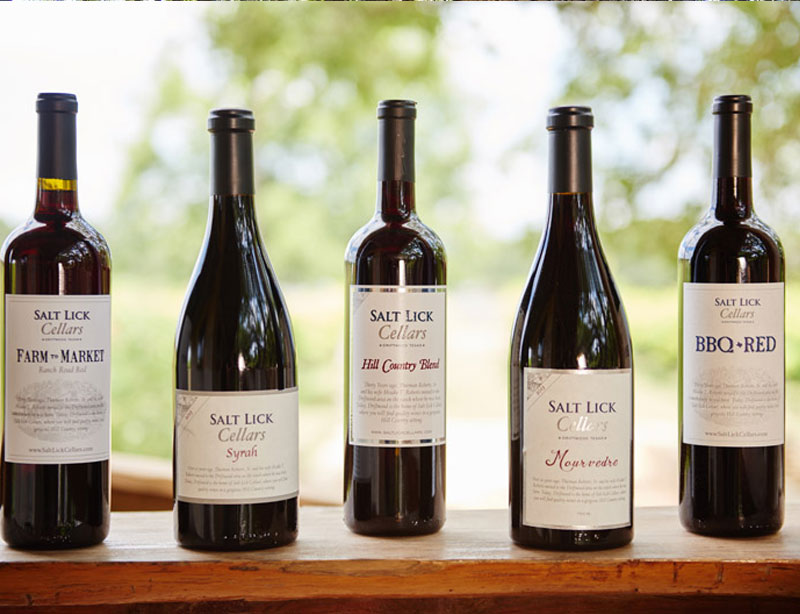 QUALITY SELECTION
Enjoy our hand picked selection of wines including Salt Lick Cellars' own line of reds and whites plus many other Texas-grown and bottled favorites. Yes, we have local craft beer as well!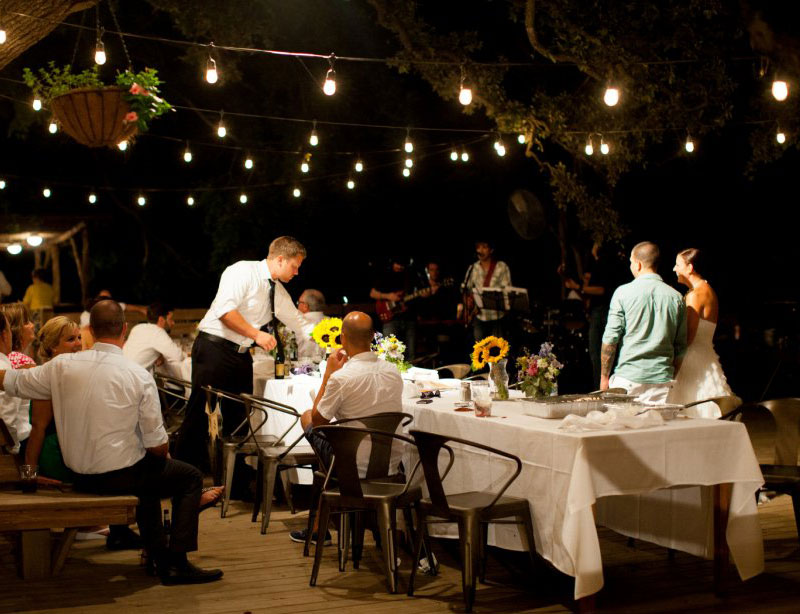 PRIVATE EVENTS
– Decorative Lighting
– Up to 75 Guests
– Available Mon-Fri