Brisket Jalapeño Poppers Recipe
The idea for brisket jalapeño poppers came to me while sitting at an airport bar, waiting for a flight to Cozumel. My friends and I split an order of jalapeño poppers and brisket. To wash it down, some ice-cold beer. Then the thought came to me: smoked brisket, jalapeños, cheese – these should all be married together and fried to a golden crunchiness. We've since served these at countless events. It just goes to show you never to discount great inspirations while sitting at an airport bar. 
Peanut or canola oil for frying
½ pound chopped brisket
1 egg, whisked
4 ounces diced pickled jalapeño
½ tablespoon Salt Lick Garlic Dry Rub mix
6 tablespoons Salt Lick BBQ Sauce
½ cup Panko breadcrumbs
3 ounces American cheese, shredded
3 ounces Swiss cheese, grated
Heat oil in deep fryer to 350 degrees. In large mixing bowl, combine brisket and egg and mix well. Add jalapeño, dry rub mix, and barbecue sauce. Mix well. Add breadcrumbs in small amounts and make sure they are evenly distributed. Add cheeses and mix well. Scoop ½-ounce spoonfuls of mix to form poppers. Fry in oil until golden brown. Remove and drain on paper towel. Yields about 20 poppers.
*recipe excerpted from The Salt Lick Cookbook by Scott Roberts and Jessica Dupuy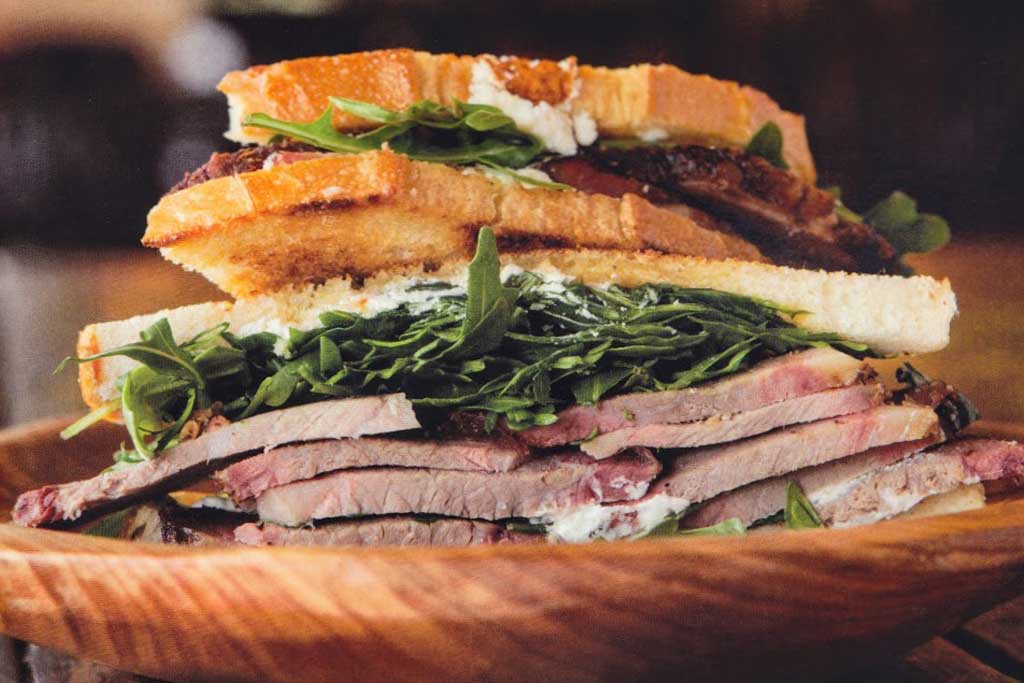 Maile's Grilled Cheese Brisket Sandwich