Updated 9/4:
Driftwood is open for table service, Family Style and our regular menu.
Come see us where it all began in the midst of rolling hills, abundant wildlife, century-old oak trees and native wildflowers. Experience Salt Lick history as you enter the restaurant by our open pit where we have smoked our meats since 1967. After a short scenic drive from Austin, you will enjoy our legendary mouthwatering barbecue in the beauty of the Texas Hill Country.
Restaurant: 512-858-4959
Mail Order: 512-829-5295
[email protected]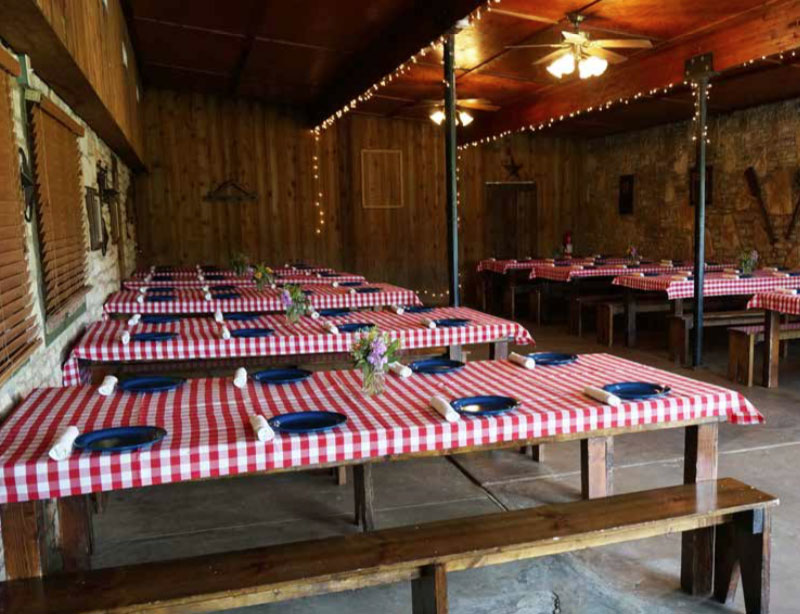 PRIVATE
DINING ROOMS
For your smaller events, we have several Private Dining Rooms available. Rustic Salt Lick finishes and intimate rooms for wedding parties, social events and corporate gatherings.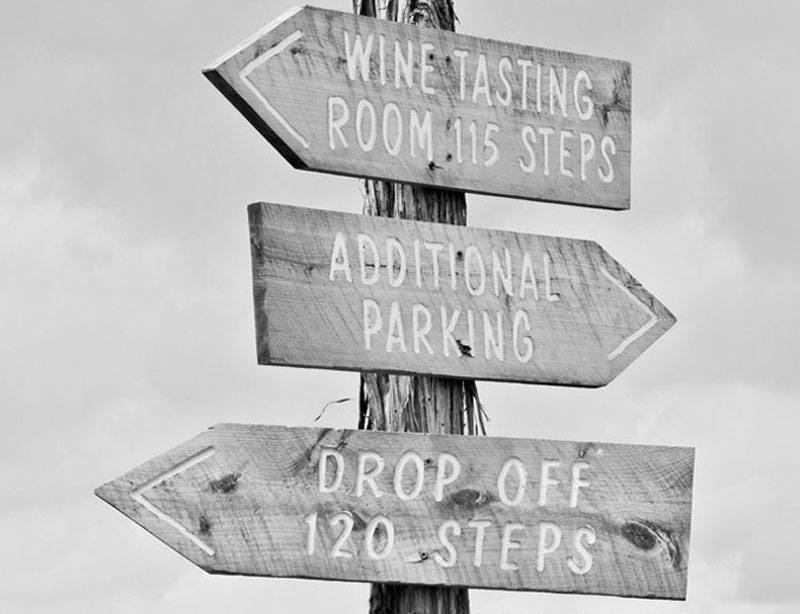 HOURS OF OPERATION
Sunday - Thursday:
11am - 9pm
Friday - Saturday:
11am - 10pm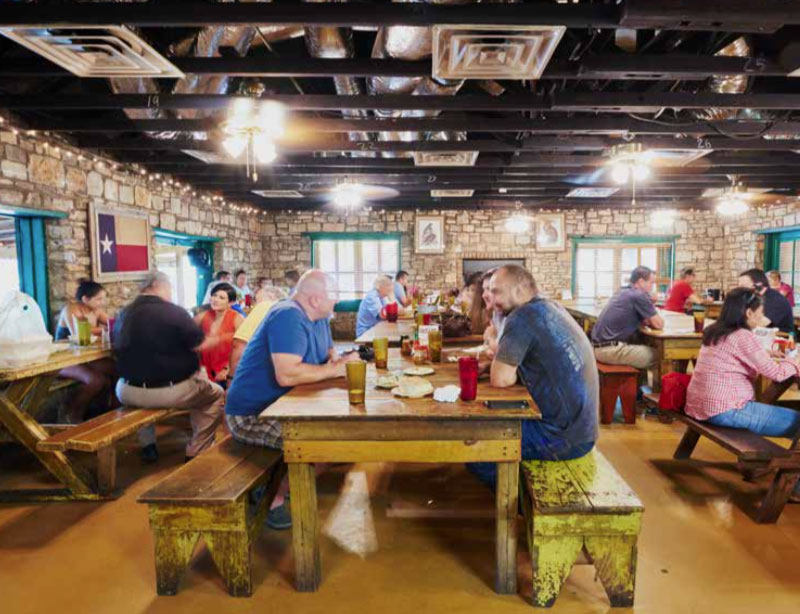 DRIFTWOOD RESERVATIONS
Online reservations are only available for the Driftwood location Monday-Thursday for parties between 10-50. For parties larger than 50, please email us at [email protected]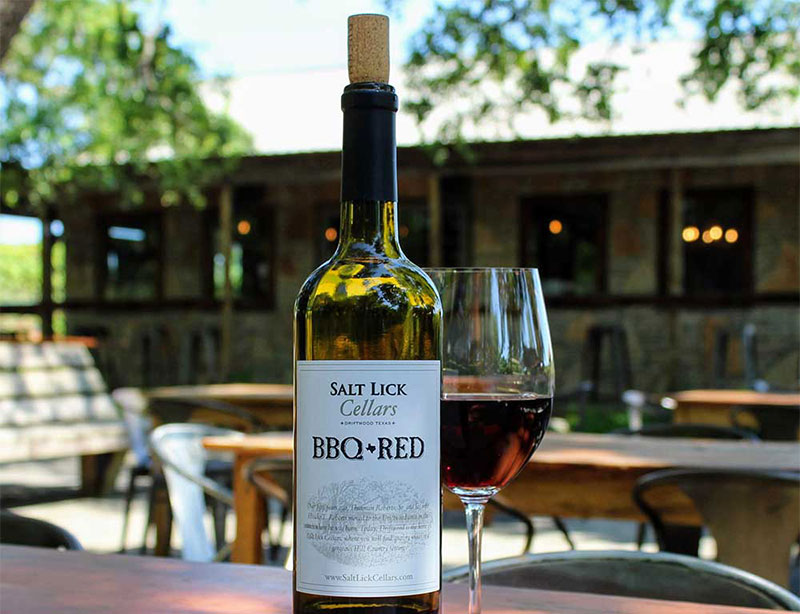 BYOB
Bring your favorite beverages and enjoy great live music on our patio before your barbecue feast begins!
Salt Lick Cellars is next door and has a great selection of Texas wine and beer for sale.
Driftwood Hours:
Table service, Family Style and our regular menu are back in Driftwood!
Sunday - Thursday:
11am - 9pm
Friday - Saturday:
11am - 10pm
18300 FM 1826
Driftwood, TX 78619
Restaurant: 512-858-4959
Mail Order: 512-829-5295
[email protected]